Professional production of high and low voltage transmission and distribution equipment and components products
Suzhou AREVE Electric Co., Ltd. is located in Suzhou High-tech Development Zone with a registered capital of 30.8 million Yuan. It is a Sino-foreign joint venture company specializing in the production of high-voltage transmission and distribution switchgear. AREVE electric introduces advanced technology and management experience in France, covering the field of power transmission, distribution and power consumption. Mainly engaged in transmission and distribution switchgear design, manufacturing, sales, installation, general and professional contracting, power engineering consulting, transformer and distribution switchgear maintenance, testing, trusteeship operations. The main switchgear products include high-voltage circuit breaker, Switchgear PIS (KYN28), M24 ring network cabinet, HVS series vacuum circuit breaker and other series of high-voltage switchgear, low-voltage switchgear series products such as MNS, GGD, GCK, SVC, XL and Switchgear on-line monitoring system and SF6 on-line monitoring system , covers 10kV-550kV transmission and distribution substation project, 10kV distribution network, smart grid upgrading project, and provide users with "EPC-turn-key" services such as project scheme, design, drawing examination, equipment, construction, acceptance and so on. The engineering team also engages in the whole solution of power equipment supply & power investment projects.
Certifications
The company adheres to the purpose of "dedicated to the research and development and production of high-efficiency, energy-saving, reliable, environmentally friendly power transmission and distribution equipment and systems" and the corporate culture concept of "research and development, innovation, efficiency and pragmatism", abides by the contract, respects credit, continues to research and development and innovation, and is committed to building We are committed to be the leader of power transmission and distribution equipment and system service provider!

Suzhou AREVE Electric is a leader in the design, manufacture and sales of safe, reliable and efficient high and low voltage power distribution equipment and components, which comply with IEC, ANSI and GB/IEEE standards.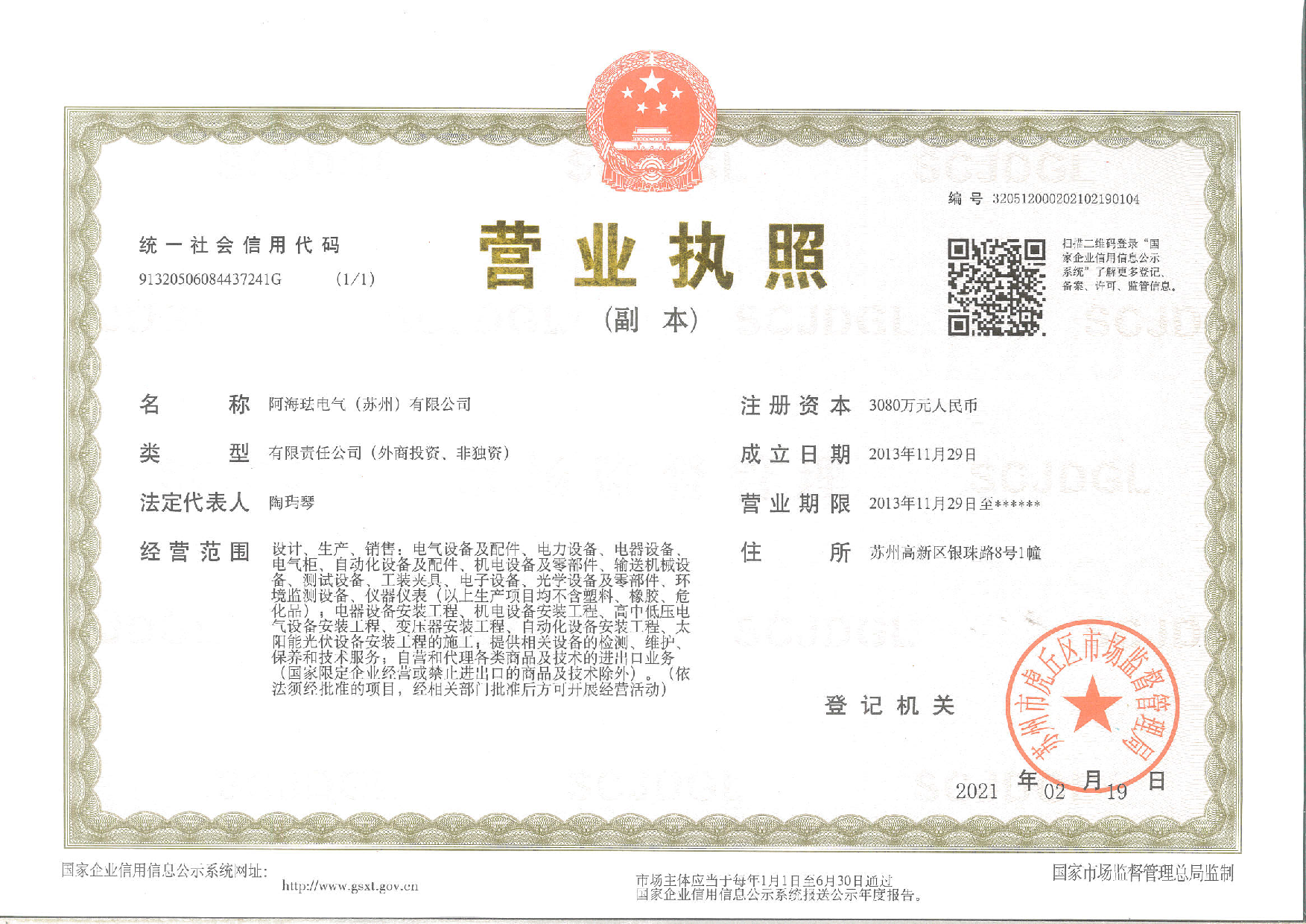 AREVA ELECTRIC (Suzhou) Business License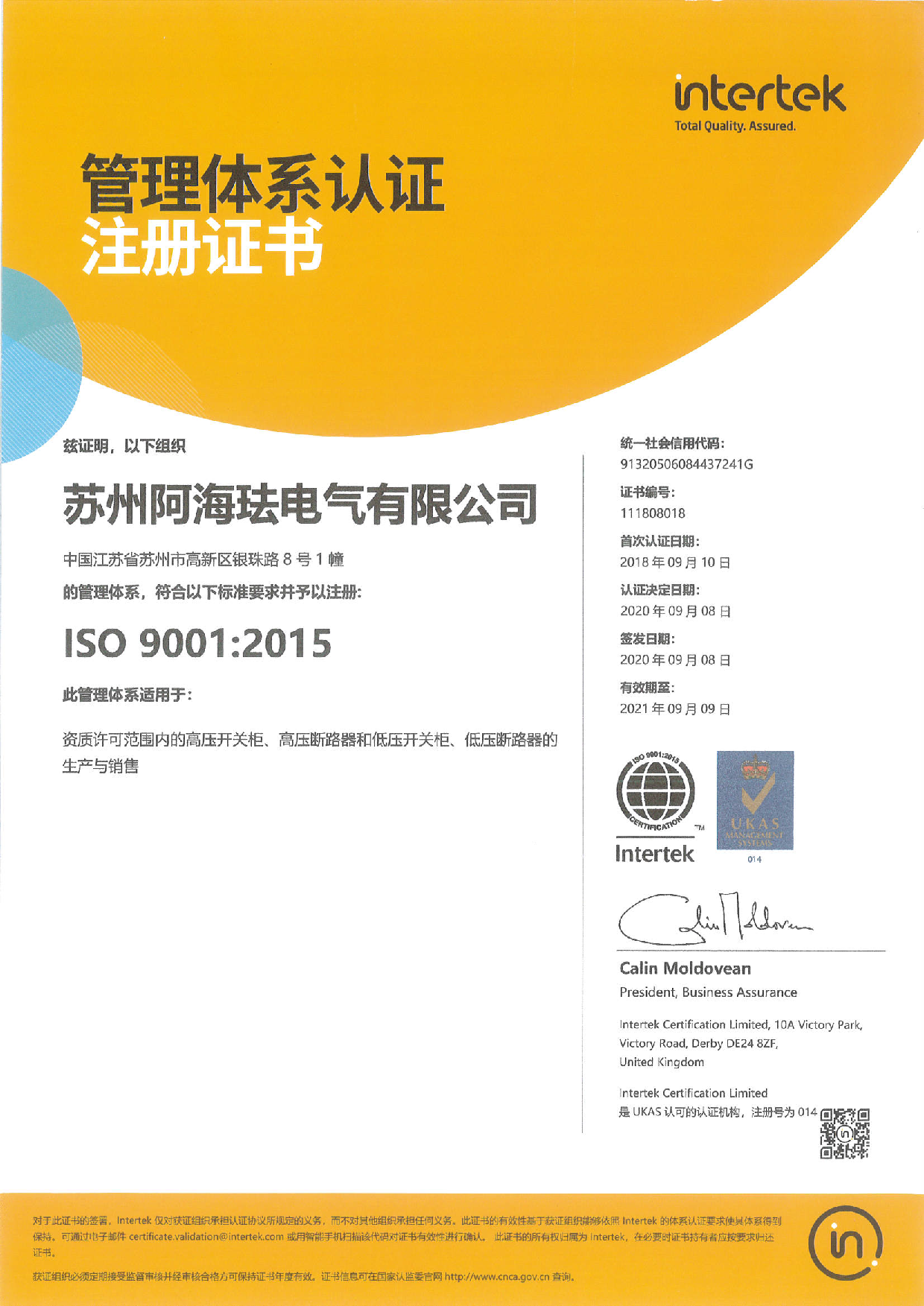 Membership Certificate of Jiangsu Electric Appliance Industry Association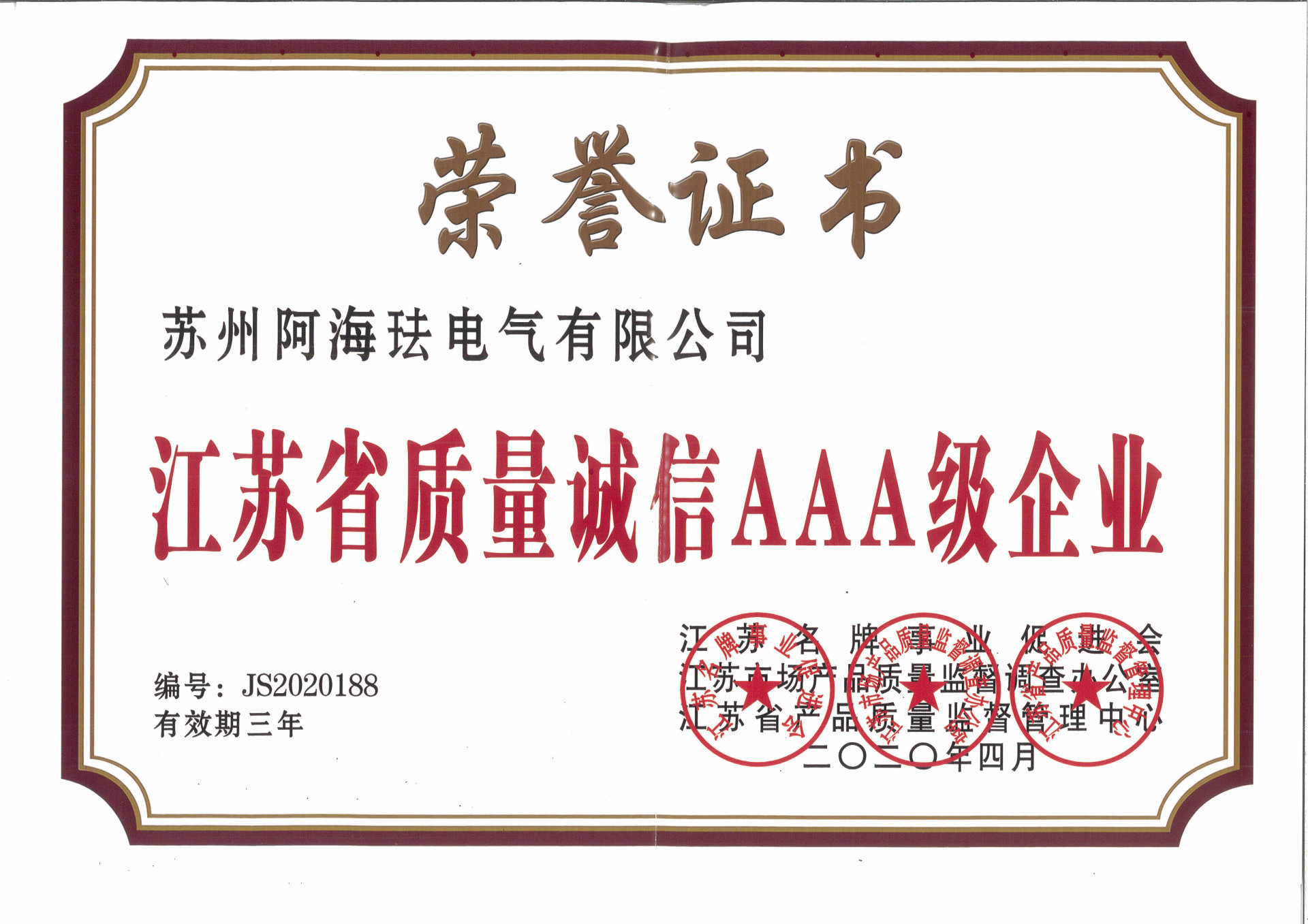 Honorary Certificate of AAA Enterprise with Quality Integrity in Jiangsu Province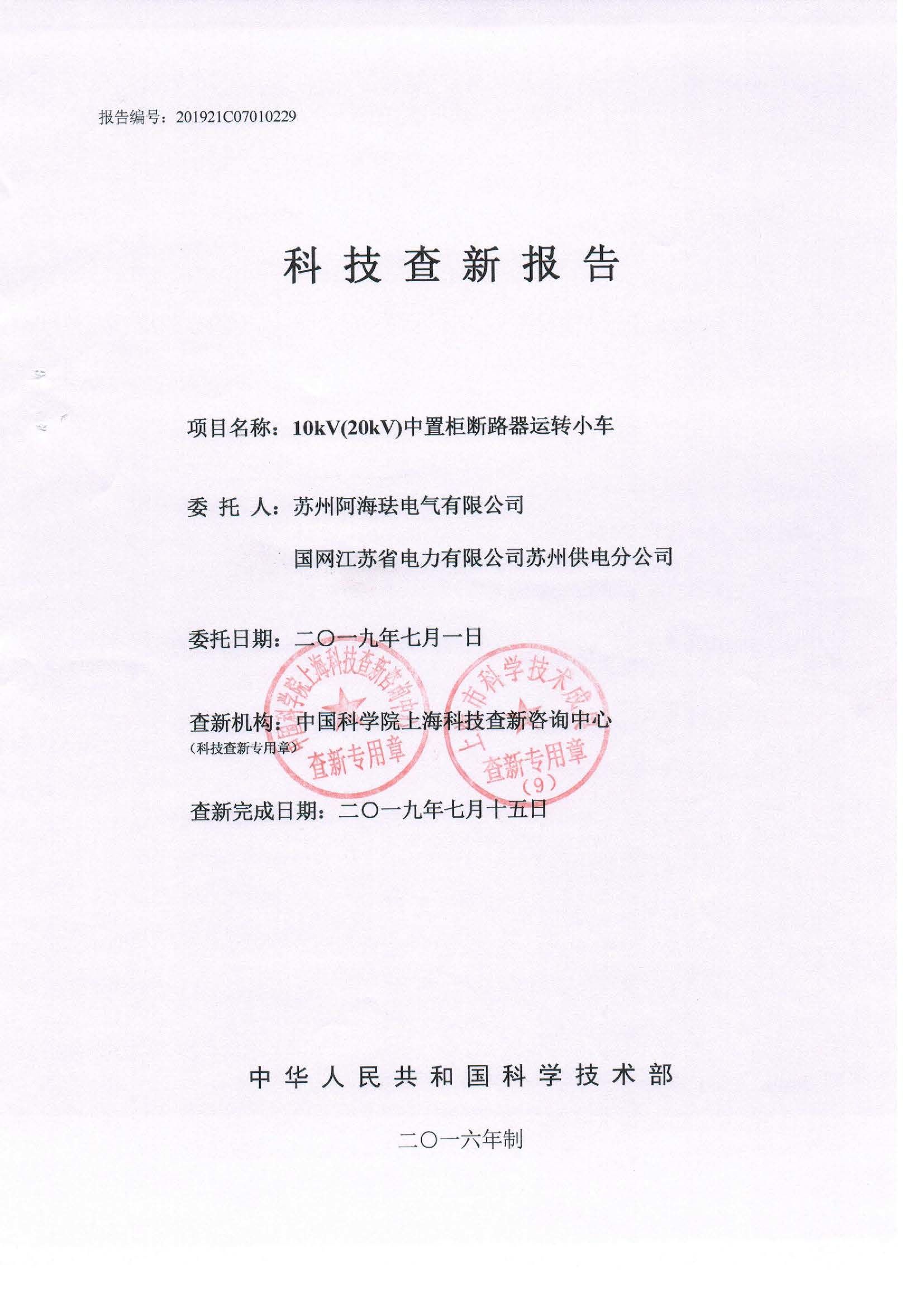 Scientific and technological novelty search report: 10kV (20kV) intermediate cabinet circuit breaker running trolley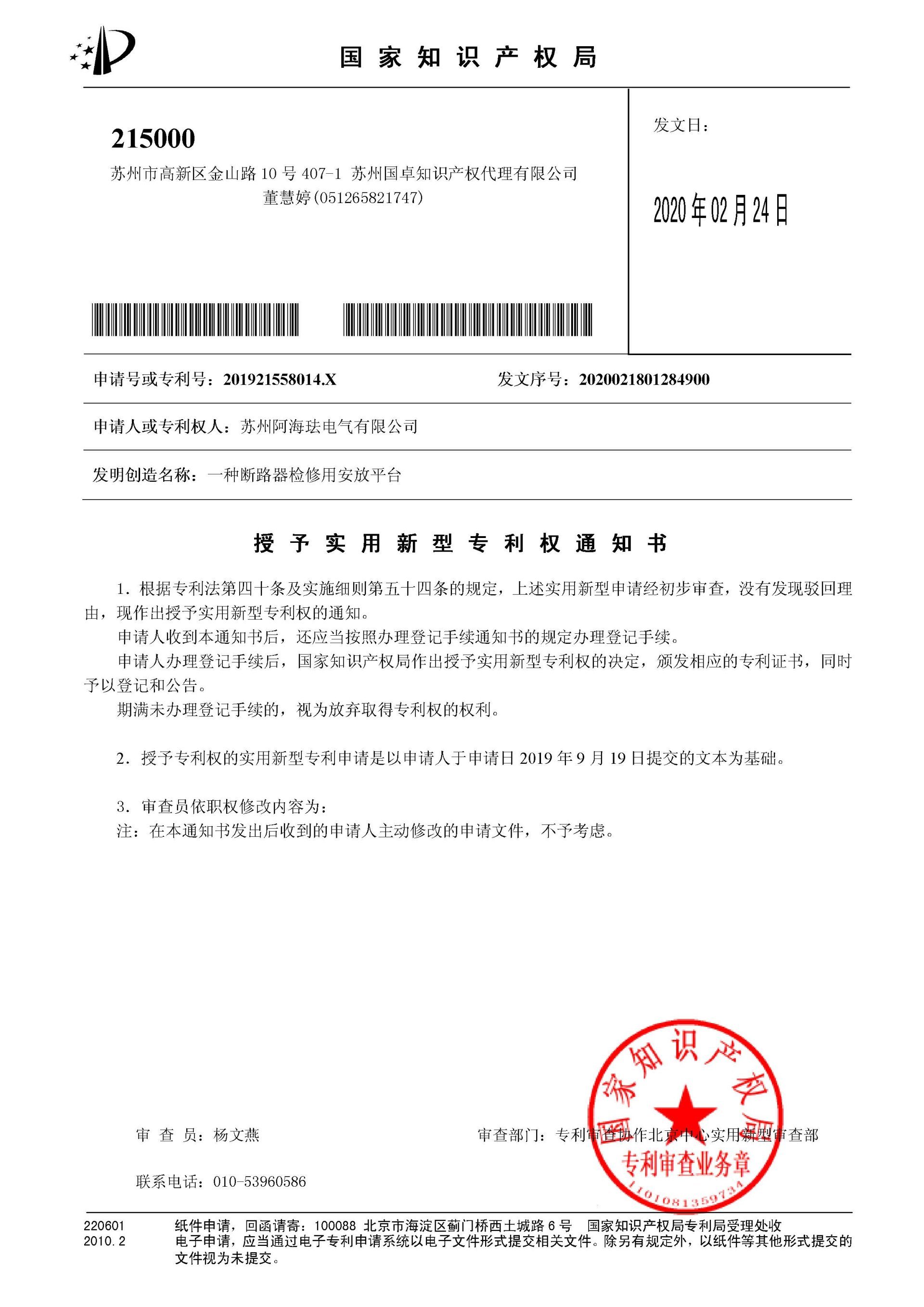 IP01 is a mounting platform for circuit breaker maintenance (Notice of Authorization)